~ SHELLAC ~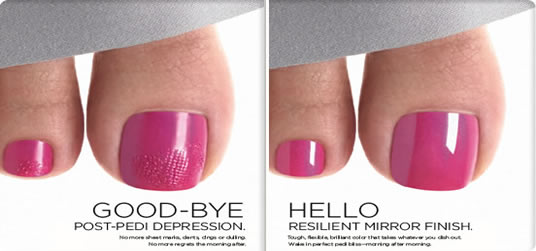 SHELLAC transforms your manicures and pedicures forever.
CND's original hybrid nail colour, with stunning colours, goes on like a gel by curing under UV-light, but without any filing to the nail-plate and therefore no damage to the nail!
Zero drying-time, no chipping and mirror-like shine. Lasts for weeks!
Removal is quick, gentle and easy and FREE at Aesthetica.
Shellac manicures and pedicures are convenient, yet nourishing nail-care.
As part of our service, Shellac Removal is FREE at AESTHETICA !